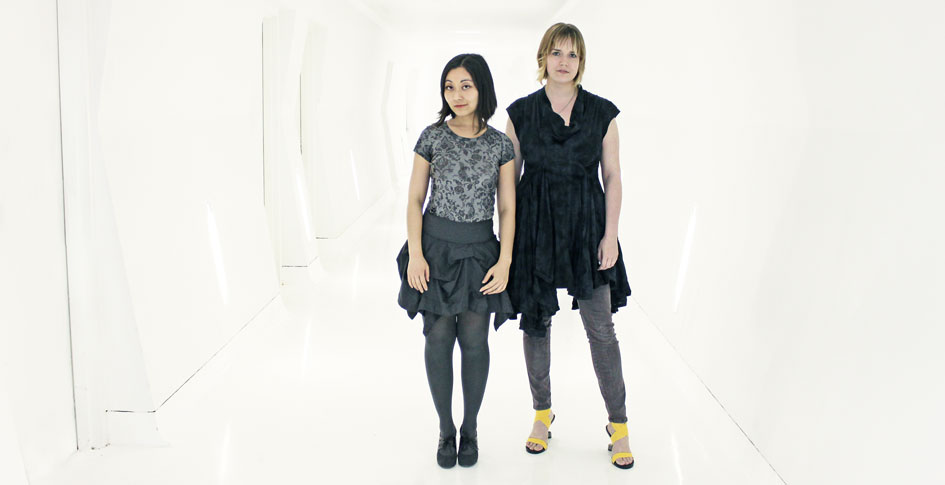 contact us:
hello@continuumfashion.com

contact Mary:
mary@continuumfashion.com

contact Jenna:
jenna@continuumfashion.com
Jenna Fizel comes from a background in architecture and software development for immersive interactive installations. She worked at Small Design Firm in Cambridge, MA, for clients such as the Metropolitan Museum and the MFA. She also previously worked at KPF in computational geometry and has her BSAD in Architecture from MIT.

Jenna lives in Boston.
Mary Huang comes from a diverse background in interactive media and product design. She has a BA in Design | Media Arts from UCLA, and a MA from the Copenhagen Institute of Interaction Design (CIID). Previously, Mary did product for shapeways.com, and interaction design for Local Projects in NYC.

Mary lives in NYC. (Brooklyn, to be specific.)