Our shoe 3D-printed shoe collection,"strvct", uses innovative materials to create fantasy-inspired designs.

strvct refers to structure. With 3D printed nylon, delicate looking forms are actually incredibly strong while also being impossibly lightweight. We present a triangulated spin on the classic wedge pump, which brings to mind Cinderella's glass slipper in its transparency. Expanding on this idea, we created a sandal with a 3D printed base and origami tyvek butterflies.

The strvct shoes are wearable. They are lined with a patent leather inner sole, and coated with a synthetic rubber on the bottom to provide traction.
Please email us if you require more details. hello@continuumfashion.com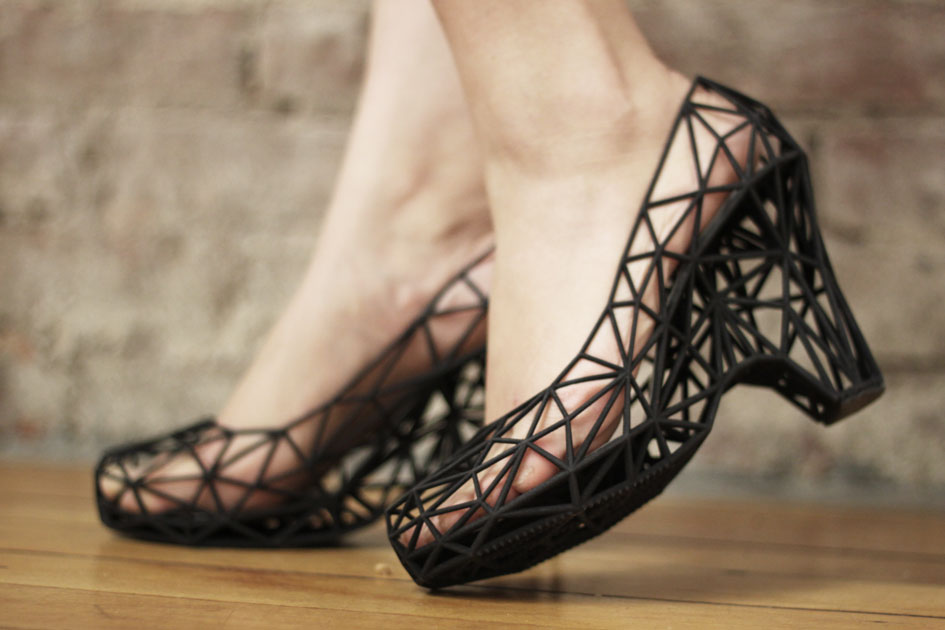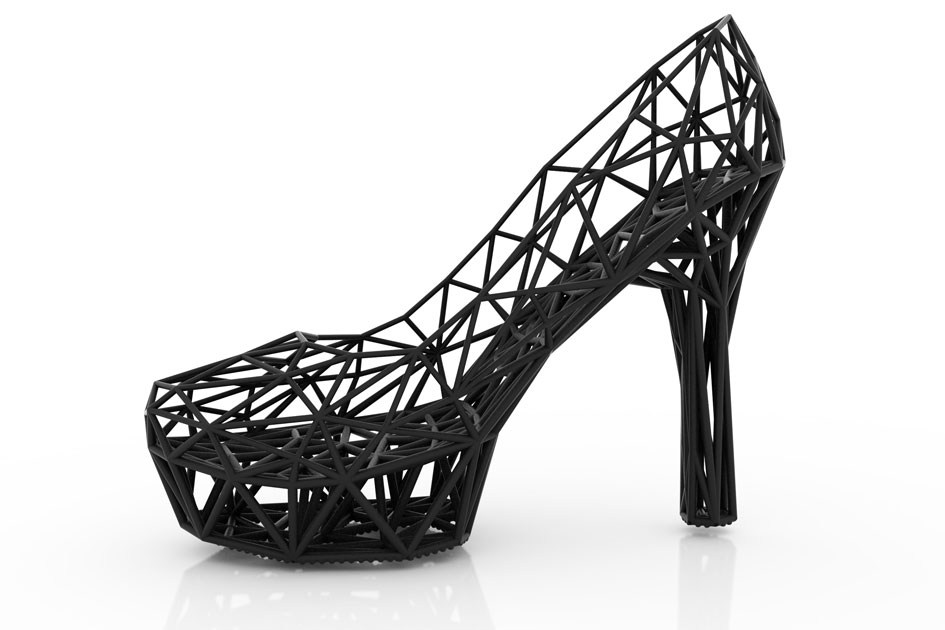 Strvct actually represents a range of styles, from a platform to a pump. Since the designs are created digitally, we can produce any variation in between.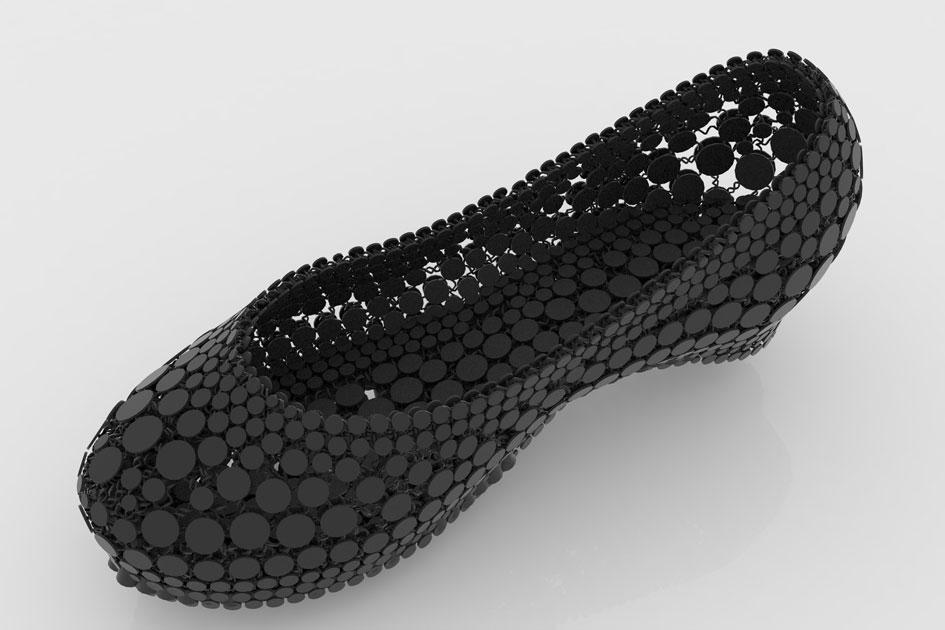 We can also apply our N12 system to shoes, although this model is not yet tested.